15 Great Classroom Tips and Tricks for Teachers
1.

Use a dish rack to stay organized.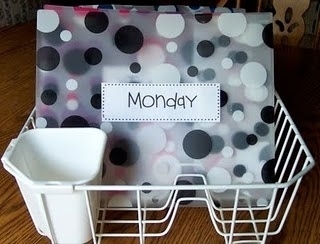 The utensil holder serves as a pencil or marker holder.
2.

Use a sweater holder to organize construction paper.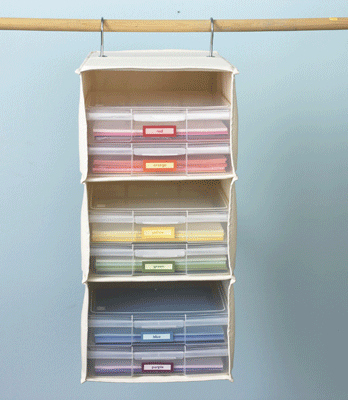 3.

Hang magazines onto a curtain rod with shower curtain rings.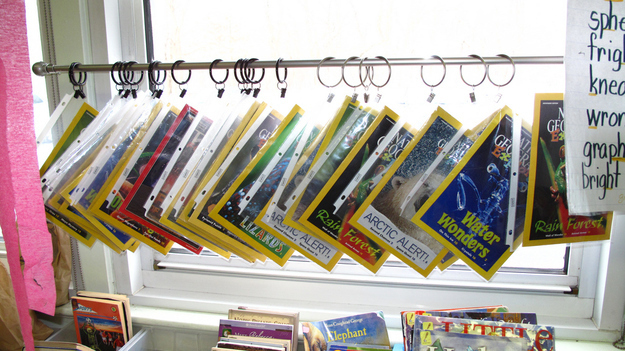 4.

Use the screw containers from hardware stores to organize small toys and crayons.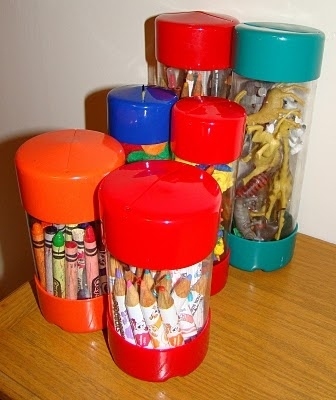 5.

Keep game pieces organized in plastic bins if the cardboard boxes are starting to fall apart.
6.

A "bucket jockey" found in your local hardware store serves as a portable writing or coloring center.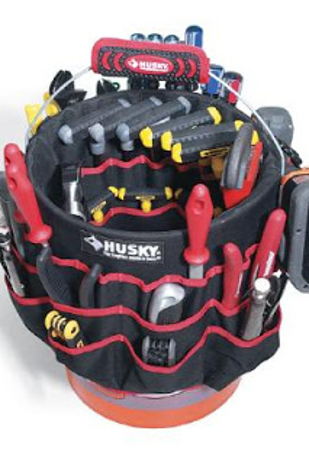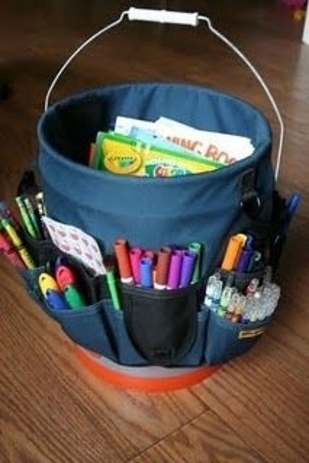 7.

Plastic cups in a muffin tin act as an art supply tray.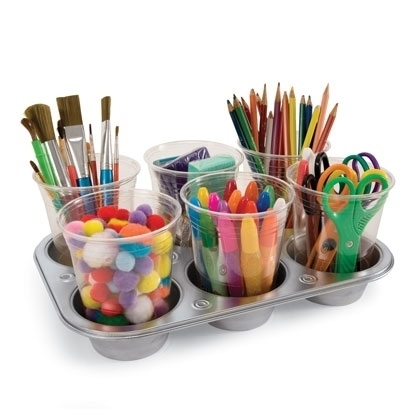 8.

Stay on top of the paper trail with labeled binder clips.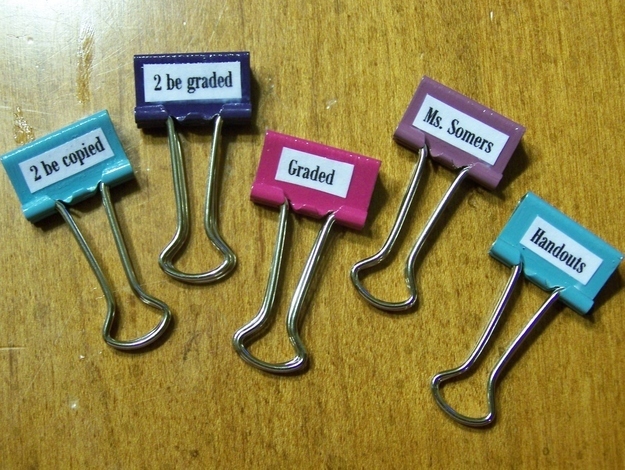 9.

Keep crayons organized by placing colored construction paper in the bottom of the bins.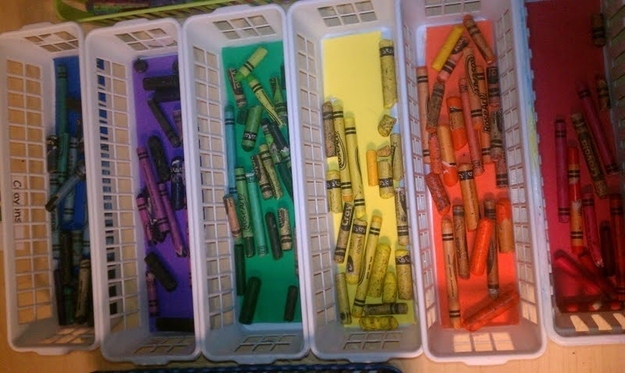 10.

Paint colored shelves to signify different reading levels.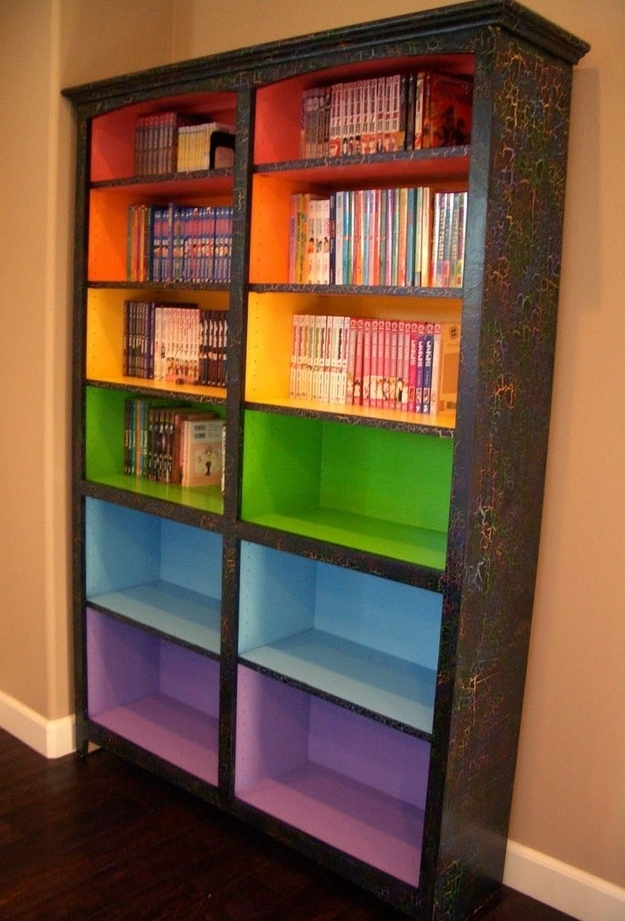 11.

Chalkboard paint your filing cabinets and you can re-label them throughout the year.
12.

For an art table, glue pails onto a lazy susan.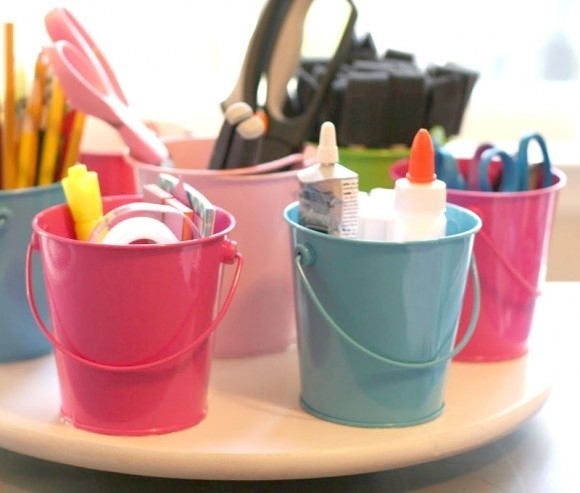 13.

Take a photo of what a bin should look like. Kids can't be dismissed until the bins look like they do in the photograph.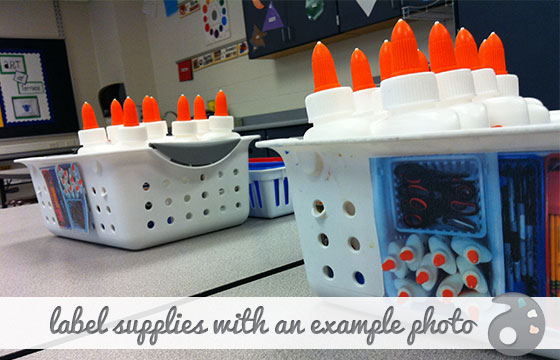 14.

These Home Depot aprons are only 77 cents and make for great desk organizers when tied around a chair.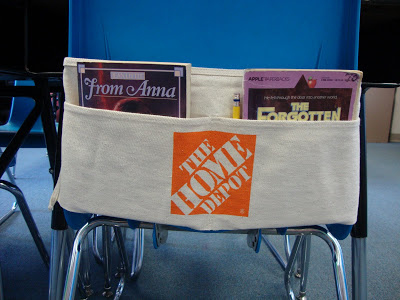 15.

Keep sharped and non-sharpened pencils in separate jars.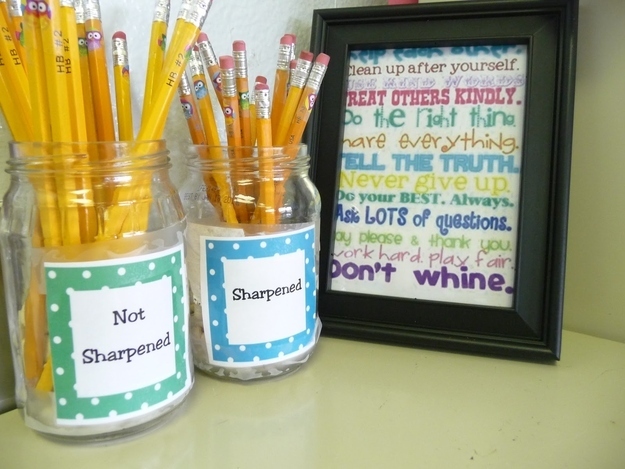 To read the entire article and more tips, click here!